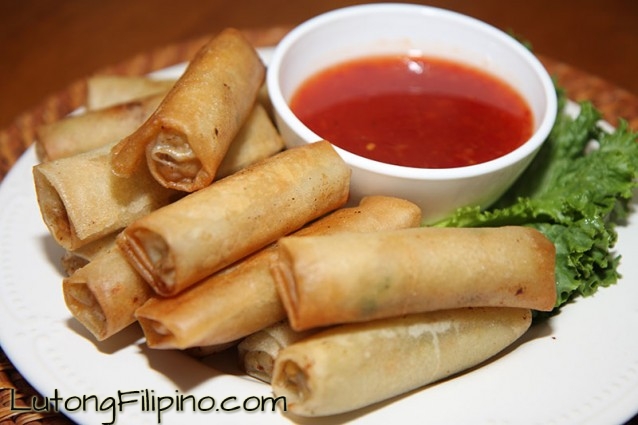 Lumpia is one of the dishes in the Philippines – rich in historical background. It is almost similar to the fried spring rolls in Southeast Asia and is named according to the Chinese term "lunpia," which is another term for popiah – the popular spring roll.
The dish can either be fresh or fried. In the Philippines, the fresh lumpia is more of a snack while the fried lumpiang shanghai is best served with rice or as a viand. The dish settled both in Indonesia and Philippines after being brought from China.
This meat-laden dish in the Philippines has a filling complete of ground pork or beef, carrots, potato, minced onion and other spices along with beaten egg. Some Filipinos use green peas or raisins in addition to the standard ingredients. It is commonly served with its unique sweet and sour sauce, which add flavor to the – already delicious dish. Nonetheless, dipping it on ketchup would be enough to make you crave for more.
This dish is popularly served in special gatherings like fiestas and celebrations in the same way that Pancit Canton is served during these occasions. A celebration without lumpiang shanghai would be incomplete in the same way that your visit in the Philippines or learning how to cook Filipino dishes would be incomplete without it.
So, if you are looking for a food that is not too heavy on the stomach but delicious nonetheless, lumpiang shanghai can give you that flavor and spice you've always wanted and desired.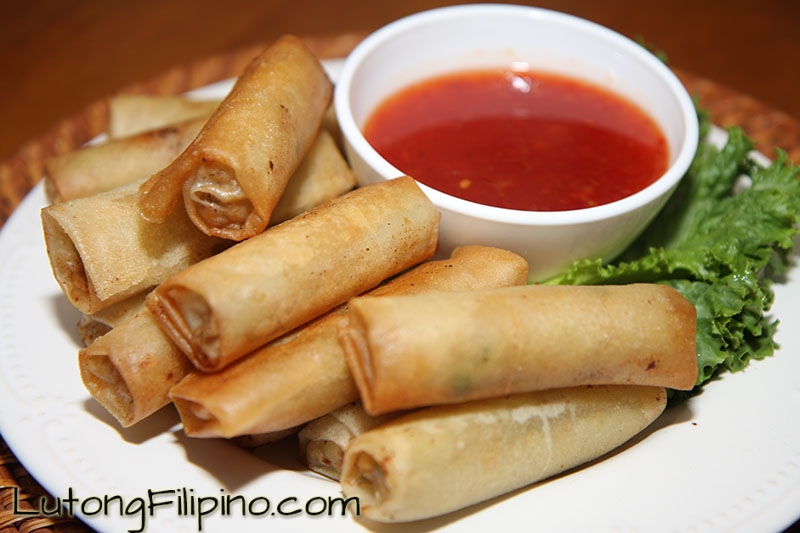 Lumpia
2014-10-21 15:16:46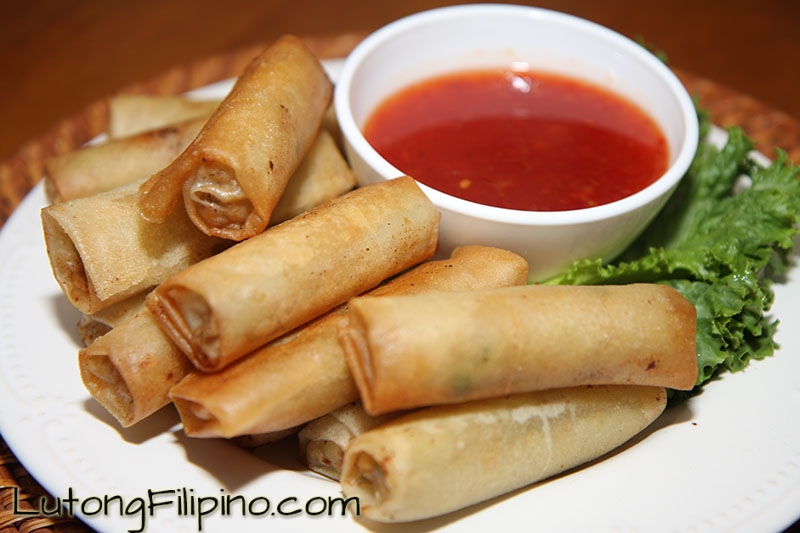 Serves 6
Ingredients
1 lbs ground pork
½ cup onion, minced
½ cup carrots, minced
¼ cup green onions
⅛ cup parsley, chopped
1 tsp. salt
¼ tsp. ground pepper
1 egg
¼ tsp. soy sauce
lumpia wrappers
3 cups cooking oil


Instructions
Add together pork, onion, and carrots in a large bowl and mix well.
Add green onions, parsley, salt, pepper, egg, and soy sauce and mix.


Place 1 1/2 tablespoons of lumpia mixture in the wrapper about two inches from the top of the roll.
Fold the top of the roll once to the mixture.
Fold in both sides to the center.


Continue rolling tightly until you reach the end of the wrapper.


Pour oil in a frying pan under medium heat.
Fry lumpia, flipping regularly until lumpia is golden brown.


Place finished lumpia on a paper towel to absorb excess oil.
Serve hot.


Lutong Filipino http://lutongfilipino.com/
Comments