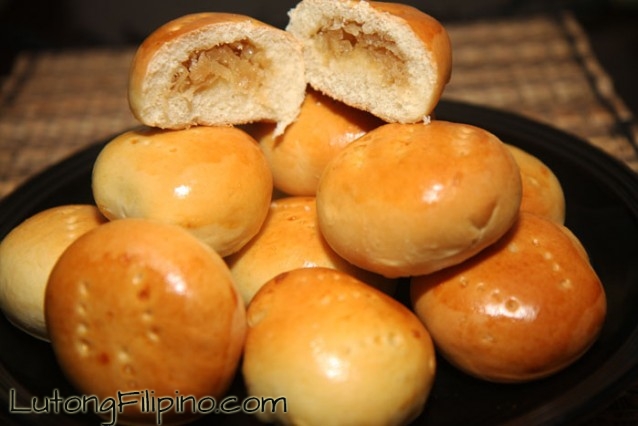 Pan de Coco or simply coconut bread is a slightly sweet, coconut enriched buns complimenting various meals. Originally from Spain, the rich buns are now the oldest running breads in the Filipino bakery platter. The coconut buns are found all over the bakeries in Philippines and have become an absolute favorite. These soft buns are a must have with the morning milk, teas or coffees but also are served with Caribbean themed meals comprising of beans, rice or even fresh fish. Thus, Pan de Coco fulfils the needs of a snack as well as a desert. The buns are soft sweet rolls from the outside and have a blissful coconut filling form the inside.
The buns are fluffy and light in surface due to its precise dough preparation consisting of flour, warm milk and water, instant yeast, eggs along with a good balance of sugar and butter. If not carefully timed and watched, these buns might get under or overcooked due to its runny dough. While the dough rests before bake, a mouth-watering filling can be processed this includes coconut flakes, brown sugar preferably and butter. Each piece of bun is constant in its look and flavor. Now, the buns can be cooked traditionally or with help of a mixer. A slight sprinkle of butter or egg wash on the top of the buns will give a shine and beautiful light brown color soothing to the eyes.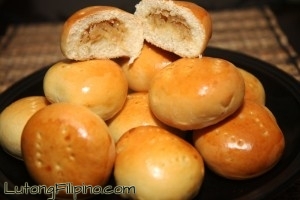 Pan de Coco
2016-04-12 17:26:11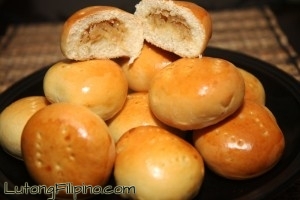 Serves 12
Ingredients
Dough
2 teaspoons yeast
2/3 cup warm water
2/3 cup milk
½ cube butter
1/3 cup sugar
1 tsp salt
2 cups bread flour
1 ½ - 2 cups all-purpose flour


Filling
3 tbsp butter
¾ cup brown sugar
3 cups coconut flakes
1 ½ tsp vanilla
¾ cup milk


Egg Wash
1 egg


Instructions
In a small bowl, mix together warm water (not too hot) and yeast. Set aside.
Scald milk on stovetop or heat in microwave for 90 seconds. Pour into a large mixing bowl.
Add butter and sugar and stir until fully dissolved.
Mix in salt and 2 cups bread flour until combined (You can substitute all-purpose flour if needed).
Add yeast mixture.
Mix in all-purpose flour until dough is fully formed. Dough should not be sticky.
Knead dough for 5 minutes by hand (or with stand up mixer).
Place down in a large bowl and cover with a damp towel or plastic wrap until it doubles in size (for colder climates, place next to a heat source for faster rising).
In a saucepan, mix together all filling ingredients and stir on a low heat.
Stir occasionally for about 15 minutes or until all liquids have been reduced.
Refrigerate filling until needed.
Separate dough into 4 equal sized pieces.
Cut each of those pieces into 6 equal sized pieces (you'll have 24 in total).
Roll each piece of dough into a ball, then flatten with a rolling pin.
Place one tablespoon of filling mixture into center of flattened dough.
Fold dough ends together at the center and twist to seal.
Place dough with the sealed side down onto a baking sheet.
Poke 3 times with a fork to create holes for air to escape while baking.
Allow filled dough to rise for another 30 minutes.
Beat a single egg and brush the egg over the top of each piece.
Bake for 13-18 minutes at 350 degrees until golden brown.
Remove from oven and allow Pan de Coco cool before eating.
Lutong Filipino http://lutongfilipino.com/
Comments