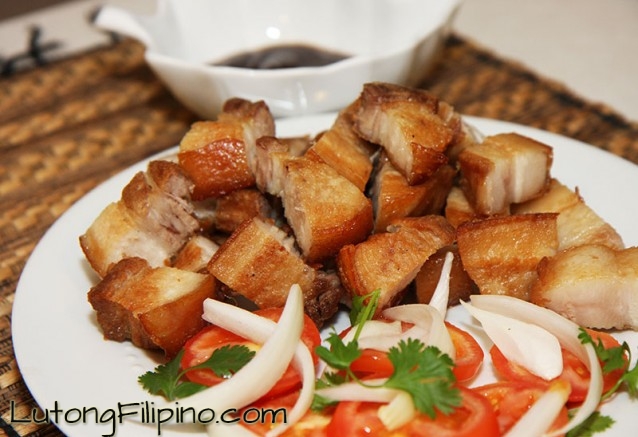 Lechon Kawali is one of the many Spanish-influenced and top dishes in the Philippines. It is a simpler and easier to prepare version of the common lechon because it takes only a small amount of preparation and time to cook the dish. It can even be cooked without using a pit. This means that you don't need professional assistance or the need to use any specialized cooking technology.
It has a relatively interesting history, which originated from the Tagalogs although it was also introduced by the Spaniards during their colony. It is similar to the popular Ilocano dish – Bagnet only that the latter crackles, dry and is light. It may also have originated in Bulacan, where deep frying pork bellies is popular.
Nonetheless, if you want a delicious partner to steamed rice or even the famous java rice, lechon kawali is one of the best dishes that can go along with it. With this combination, you can now enjoy a full meal – especially on your "cheat days" when you can eat whatever you want!
You can use pork belly as a primary ingredient for the dish. You can use kawali – which is a Filipino variant of wok or frying pan used for deep frying. Hence, the name "lechon kawali."
After cooking, you can prepare a sauce made of the mixture between soy sauce and vinegar or calamansi (lemon).
So, look no further if you are looking out to cook or taste one of the best dishes you can find in the Philippines. But, there is no need to fly over just to taste this delicious dish. Because, you can cook it in your very own home.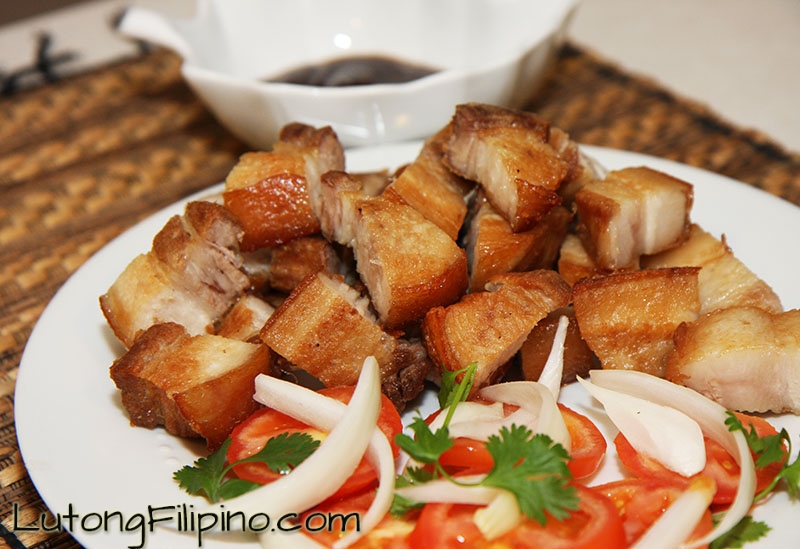 Lechon Kawali
2014-10-21 23:05:00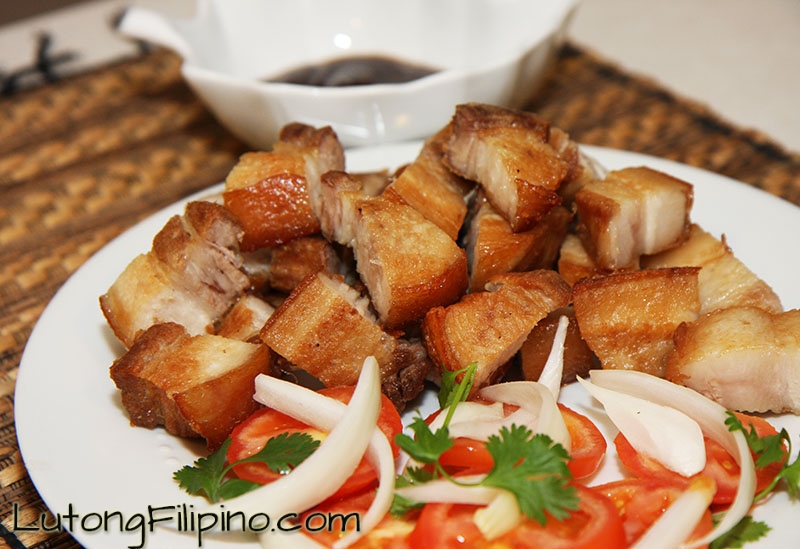 Ingredients
1 lbs pork belly
2 tbsp salt
1 tbsp whole pepper corn
3 dried bay leaves
3 cloves garlic
1 medium onion, chopped
3 cups cooking oil


Instructions
Boil water in a large cooking pot
Add pork, 1 tbsp salt, pepper, and bay leaves
Cover pot and simmer for 30 minutes


Take out pork belly and place it on a plate to cool down
Spread remaining salt on pork evenly
Heat up cooking oil in cooking pot
Once the oil is hot enough for deep frying, drop in the pork
Fry until pork is brown and crispy on both sides


Let pork cool down on a plate and slice into desired size
Serve


Lutong Filipino http://lutongfilipino.com/
Comments