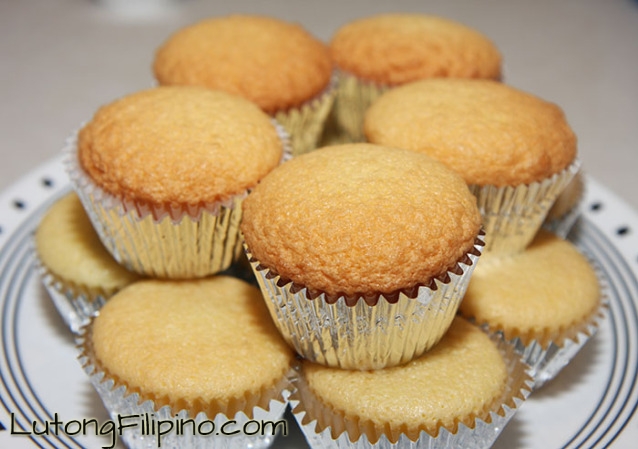 Philippine cuisine would not be complete without the bread and pastries category. Among the sundry of delectable treats out there, Mamon is considered as one of the popular pastries in the country.
Mamon is a chiffon-type or sponge cake. Its name actually has its roots from a Spanish term meaning breast. It is also called the Filipino yellow sponge cake.
It is soft, light, usually has a very thin light brown upper crust and with a smooth yellow inner part. It is usually served and packaged, individually, as big as cupcakes or, sometimes, as muffins. It is baked in small molds and are good for just one person per serving. It is famous among the Filipinos for its softness and its distinct creamy taste.
It can be available as just plain classic, sprinkled with sugar, or with cheese on top. It can come with its own flavor, such as vanilla, chocolate or strawberry. It can also be dished up with fillings or toppings creatively catered by the baker. If it is served with toppings then it is referred to as "Mamon espesyal", which stands for special Mamon. There are also other variants for this treat such as the "mamoncillo", and "mamon tostada", each having their own different style, texture and taste.
Oftentimes, this lovely little treat can be found at a motley of compact bakeshops sprawling over the country's "barrios" or small villages besides the more commonly known bakeries. It is a treat that can be easily become a favorite for bread and cake lovers alike.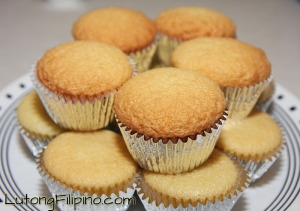 Mamon (Filipino Sponge Cake)
2014-10-21 15:09:12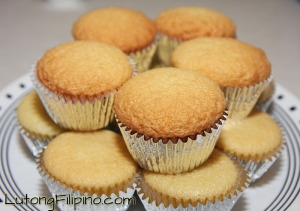 Ingredients
1 cup cake flour
1 teaspoon baking powder
1 cup white sugar
6 eggs, separated
1 teaspoon vanilla
1 teaspoon cream of tartar
1/2 cup vegetable oil


Instructions
Preheat oven to 350 F degrees
Sift flour and baking powder in large bowl; set bowl aside


In a separate bowl, beat egg whites and cream of tartar until meringue texture, but not stiff
Gradually add sugar while beating. Add vanilla and vegetable oil
Add egg yolks and continue beating
Add first bowl of flour/baking powder mixture and continue mixing


In muffin pan, line each area with paper cups, then pour mixture until cups are 2/3 full


Bake 12-15 minutes, or until cakes are golden brown


Lutong Filipino http://lutongfilipino.com/
Comments