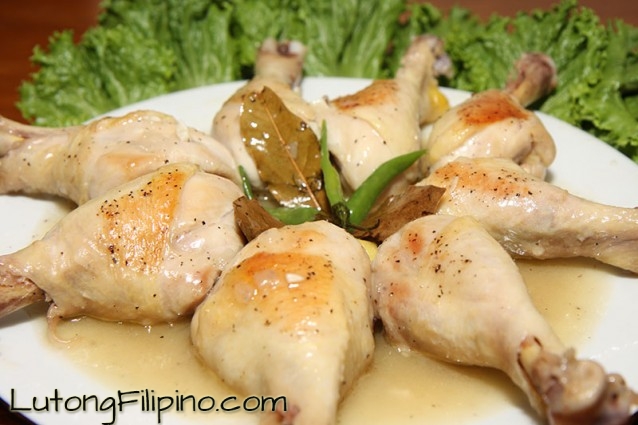 Adobo sa Gata is one of the Filipino dishes that had many going. If you plan on eating something rich and creamy for lunch or on special occasions then this recipe is definitely for you. It has spices and of course coconut milk that give this dish rich and creamy taste apart from the fact that the ingredients mentioned are famous in the region of Bicol. The Bicolano touch is indeed tasty and make this dish extremely palatable.
The traditional adobo dish in the Philippines is just tweaked so that it will have a unique taste. If you want it to have a fuller and greatly satisfying taste, you can use native chicken as its primary ingredient in addition to the spices, chilies and gata (coconut milk).
Adobo sa gata is one of the best dishes ever created and despite of being just the tweak of the original adobo recipe – this dish has been passed down throughout generations and has earned its right as an all-time favorite food not only when celebrating feasts or special occasions but even during ordinary family days. Depending on your preferences, you can use a variety of chilies and spices such as jalapeno, siling labuyo (bird's eye chili), habanero or serrano to give it a spicy taste.
Being a traditional dish among Filipinos, different regions would use a variety of ingredients to make it taste better or perhaps more unique. But regardless of what spices you will add, you cannot discount the fact that its preparation is relatively easy even for an inexperienced adobo cook.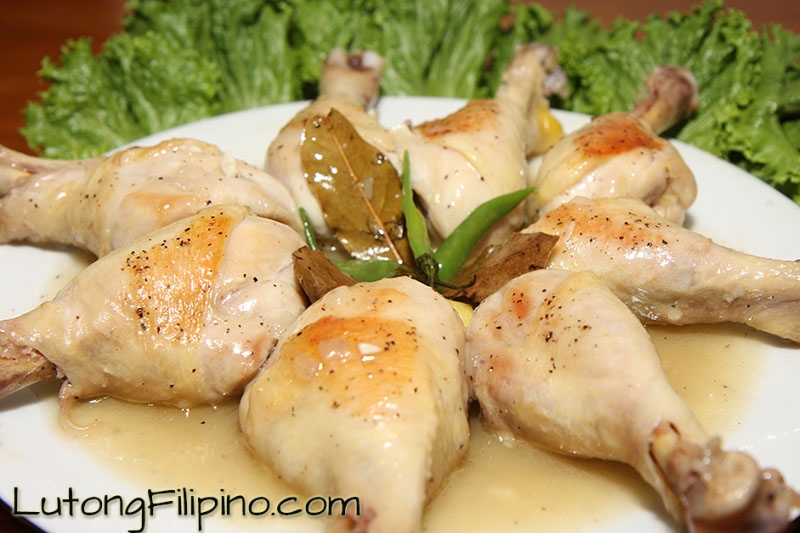 Adobo Sa Gata
2014-10-21 14:38:34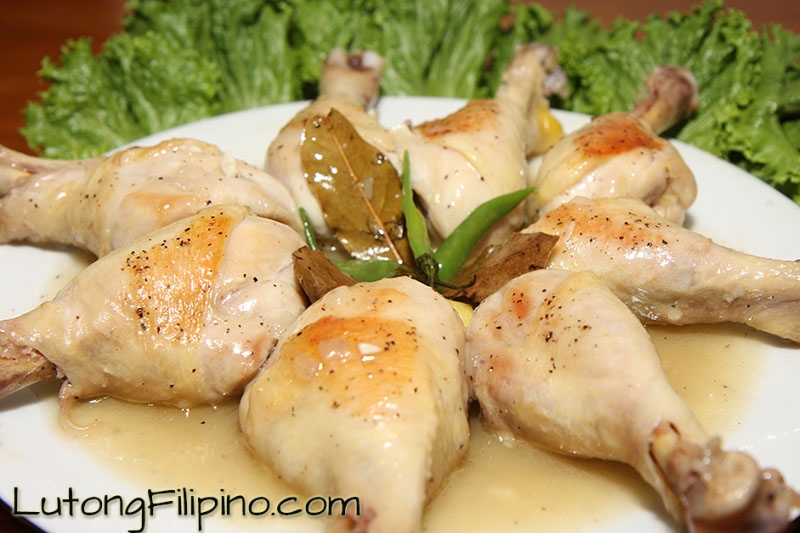 Ingredients
8 chicken pieces
2 tbsp. cooking oil
2 tsp. salt
1 tsp. ground black pepper
3 cloves garlic, minced
1 medium onion, sliced
3 slices ginger
2 tbsp. vinegar
3 bay leaves
1 can (14 oz) coconut milk
3 thai chilies


Instructions
Heat oil in medium pan and brown chicken pieces.


Add salt, pepper, garlic, onion, ginger, vinegar, and bay leaves.
Simmer (without a cover) for 10 minutes, flipping each chicken piece once.


Add coconut milk and simmer for another 20 minutes.


Add chilies and simmer for another 5 minutes.


Serve warm with rice


Lutong Filipino http://lutongfilipino.com/
Comments