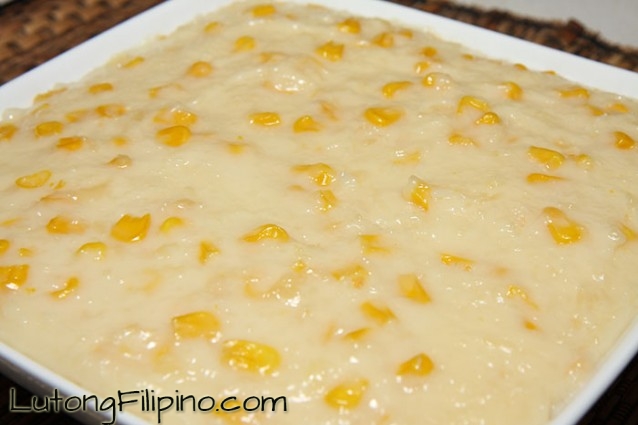 Maja Blanca is but one of the many Filipino desserts made from the mixture of sugar, cornstarch and coconut milk. It is often referred to as the coconut pudding, which is a tasty dessert – easy to make and accessible ingredients. If you want a dessert that's not only tasty but rich in history, as well then Maja Blanca is just about right for you.
Not everybody knows that the classic Maja Blanca dessert does not involve milk and corn. Therefore, it is up to you if you add extra flavor to your own Maja Blanca. If you are going to add corn, make sure that you use the whole sweet kernel otherwise it would only ruin both the taste and presentation of your dessert.
The dessert is best not only during special occasions but also on ordinary days that family and friends gather. Nonetheless, it is popular in the table especially during Christmas. In fact, it is even used as a gift when you're going to visit a family friend or loved one.
What makes the preparation of maja blanca easy is the fact that the ingredients are available everywhere. The only thing you need to remember is ensure that the coconut milk has enough time to cook. The other ingredients must also be mixed until its texture becomes smooth and cook the sweet corn a bit longer so that its flavor will diffuse.
As previously mentioned, maja blanca has a rich historical background having originate from Spain and is adapted from the traditional Spanish holiday referred to as manjar blanco, which actually means white delicacy. The consistency is thick, which is similar to thick gelatin and usually has creamy or off-white color.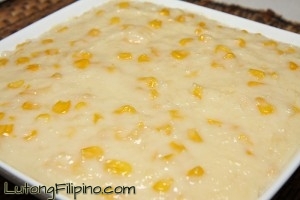 Maja Blanca
2014-10-21 15:18:48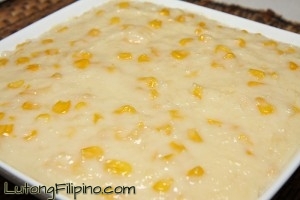 Ingredients
2 14 oz. can coconut milk
1 14 oz. can condensed milk
3/4 cup granulated sugar
1 15 oz. can whole sweet kernel corn
3/4 cup cornstarch
3/4 cup evaporated milk


Instructions
Pour the coconut milk in a cooking pot and bring to a boil.
Add condensed milk, sugar, and corn and stir until distributed evenly.


Simmer for 10 minutes.
In a bowl, mix together cornstarch and evaporated milk until fully combined.
Pour the mixture into the cooking pot and stir until mixture reaches desired consistency.


Pour into a serving tray.
Refrigerate for at least 30 minutes.
Serve cold


Lutong Filipino http://lutongfilipino.com/
Comments