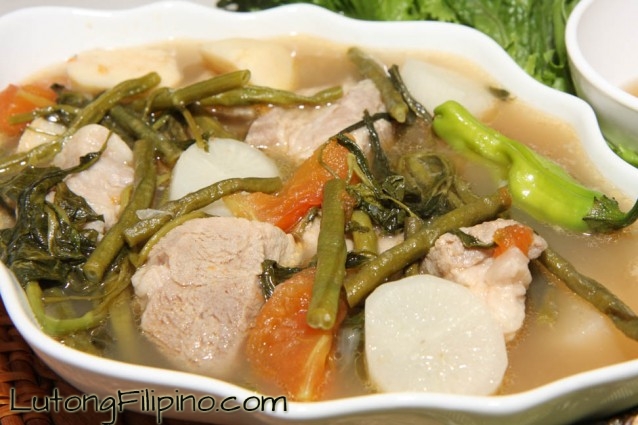 Pork Sinigang is a native cuisine in the Philippines – particularly known for its sour taste. If you want to taste one famous cuisine among locals then this must be one of the first cuisines you must try.
Traditionally, sinigang is tamarind-based but calamansi, unripe mango, guava and bilimbi may also be used as souring agent. There are also seasoning powder available in the market that may be used as an alternative if natural sources prove to be challenging to find but if you already have the natural sources on your backyard be our guest!
If pork is to be used, the main parts included in the soup are pork neck bones, spare ribs, pork belly and even baby back ribs. The bony parts of the pig are usually preferred by many when cooking this dish.
The meat is usually stewed along with spices such as onions and tomatoes as well as its souring agent – tamarind for example. However, other ingredients may also be added to further enhance the taste such as okra, gabi, kangkong, eggplant, sitaw and labanos. These ingredients are often added to create another version of the traditional sinigang.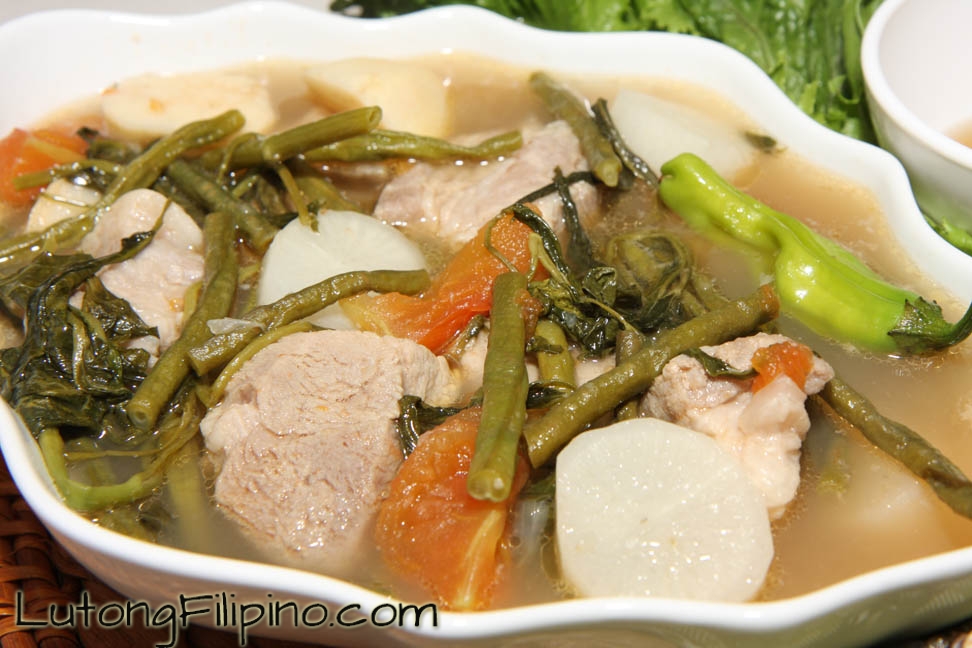 Pork Sinigang
2014-09-25 16:42:41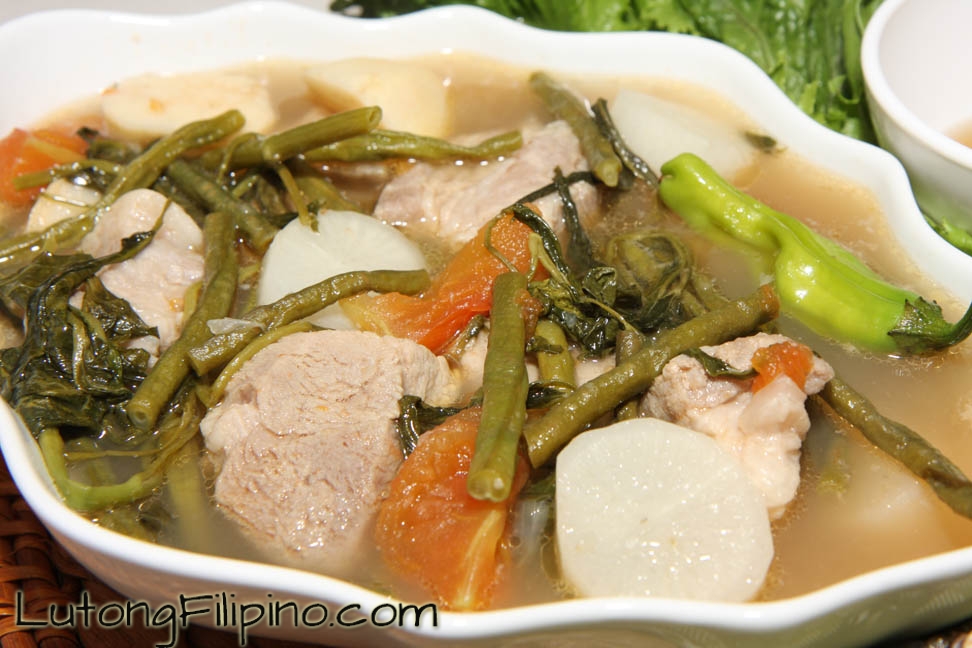 Ingredients
1 tbsp cooking oil
1 large onion, sliced
3 pieces tomatoes, sliced
2 lbs pork
3 tbsp fish sauce
8 cups water
1 pack sinigang mix
3 pieces taro (gabi), quartered
1 medium size horseradish, sliced
½ pound string beans (sitaw), cut in 2 inch length
½ pound kangkong (or spinach)
2 pieces chili (or banana pepper)


Instructions
In a pot, sauté onion then add the tomatoes. Let simmer for 5 minutes.



Add pork and fish sauce then add the water. Bring to a boil then simmer for 15 minutes then add Sinigang Mix and the taro (gabi).



Continue to simmer for another 15 minutes or until the pork is tender.
Add the horseradish and simmer for 15 minutes then add the string beans, kangkong and chili pepper.



Let boil for 2 minutes.
Serve hot with rice.


Lutong Filipino http://lutongfilipino.com/
Comments