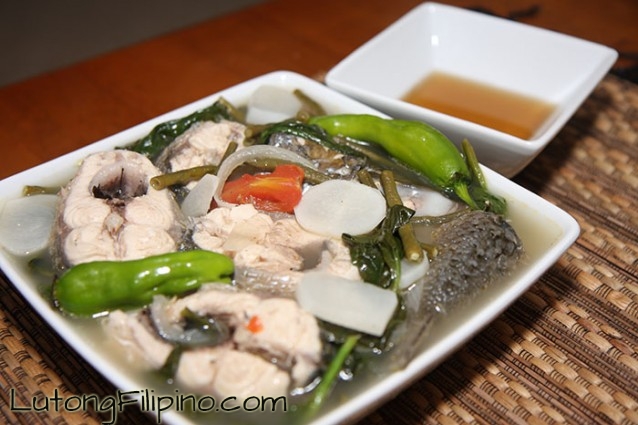 Sinigang na bangus is one of the favorite dishes in the Philippines. The sour taste makes it even more appetizing and appealing even to people who have tasted it for the first time. It involves different types of ingredients including mustard greens, tomato and even long green peppers. It actually depends on your preferred taste and the available ingredients in your area. Sinigang na bangus is a type of sour soup and it utilizes different types of souring agent, which may include Kamias or bilimbi.
The recipe is pretty straight and direct. Within 30 minutes, the soup is going to be ready to be served. It will only require boiling of all ingredients, which makes it easier for you to prepare the dish. Since it requires no sautéing, the soup will not be oily and is healthy once you think of it.
Bangus is just one of the varied fishes that you can use in sinigang. There are other variety of fishes that you can use such as tilapia and other types that are deemed appropriate for the soup. The soup is also similar to sinigang na baboy (pork), hipon (shrimp) and beef; and the way it is cooked is also the same only this time that the bangus is added towards the end of boiling so that its fibers will not get mushy or too soft.
So, if you are fond of Filipino dishes and you wanted a uniquely different taste then sinigang na bangus is one of the recommended dishes on your first few attempts at cooking or feasting on Filipino dishes.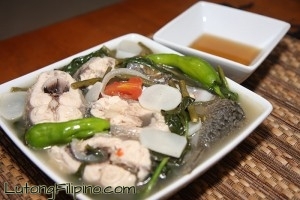 Sinigang na Bangus
2014-11-20 00:24:37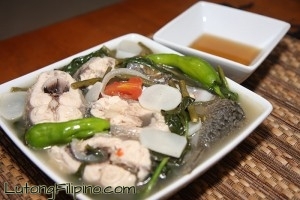 Ingredients
1 medium-sized milk fish (bangus), cut in about 4-5 slices
1 pack sampaloc mix
8 cups of water
2 pieces tomatoes, quartered
1 medium size horseradish, sliced
1 medium size onion, chopped
1 bundle kangkong leaves or spinach
1 1/2 cup string beans cut into 2 inches long
2 pieces green chili
Fish Sauce to taste


Instructions
In a cooking pot, pour water, onion and tomatoes. Bring to boil.
Add milk fish, cook and simmer for 10 minutes.


Add sampaloc mix. Simmer for 5 minutes.
Add green chili, horseradish and string beans . Cook for 3-5 minutes


Add kangkong leaves or spinach and cook for another 2 minutes


Season with fish sauce to taste.
Serve hot.


Lutong Filipino http://lutongfilipino.com/
Comments